Describe Berkeley, or California in three words. It used to be the question that we asked in our California Culture class, to survey people's impressions of California. After my short three weeks there, I would answer: freedom, friendly and hardworking.
What is freedom? From my point of view, it is a kind of social environment where no matter what you do, you will always be respected, as long the things you do are allowed by law. In my class field trip to the De Young Museum and the Oakland Museum, I really enjoyed the history of California. Gold rush, dust bowl, the World War II. There are so many things about California that I did not know before. Learning about one historical period, the Summer of Love, totally changed my impression of California as well as the people that live there. During that time, young people gathered in San Francisco to sing, dance, and protest almost everything their parents' generation approved of, like the war, lifestyle, and so on. From poem lyrics, their clothes and paintings, I could feel their concerns for arts or religious and meditative practices. Moreover, I believe their great zeal to life had a far-reaching significance for Californians. Today, California's liberal free lifestyle is thanks to those lovely hippies.
Friendliness is another distinguishing characteristic here, especially when compared with New York City. People in Berkeley are really kind and enthusiastic. I still remember that when I walked to my class, Berkeley students or strangers on the street, even the garbage collector, would say 'Hello' or 'Have a good day' to me. At first it surprised me, but then I got used to it and returned with a smile or a salute. Another example that touched me a lot was the local custom of saying 'thank you' to bus drivers. Even if you get off at the back, you just look up to mirror reflecting to the front of bus, and then you will find that the driver's big smile is already waiting for you, as he says 'You're welcome.' The Berkeley bus schedule is unreliable; however, that warm interaction with the bus driver makes for a pleasant bus trip no matter how long passengers had to wait. That is why friendliness and kindness make a difference.
Everyone in Berkeley is hardworking. Rich or poor, young or old, student or not, they all treasure their time and do as best as they can. When I had a morning class, I would arrive at the teaching building really early. The building was almost empty except one or two homeless persons. I always saw them sitting on the bench outside the classroom with their quilts, and writing in their diary or reading a newspaper. It seems like the great stress of living does not stop their determination to pursue knowledge and a better life. They are still hardworking even though they live by begging. Berkeley students work even harder. There are always about ten people or more waiting for the library to open every day at 9 am. In addition, when the finals are coming, students in the library don't go out for meals. Since the library allows food, they usually bring some breads or sandwiches to eat while hitting the books.
Some emotions and feelings cannot be shared by mere words, so I strongly suggest people to visit the Golden State. Thank you ShanghaiTech for providing such a rare and precious opportunity!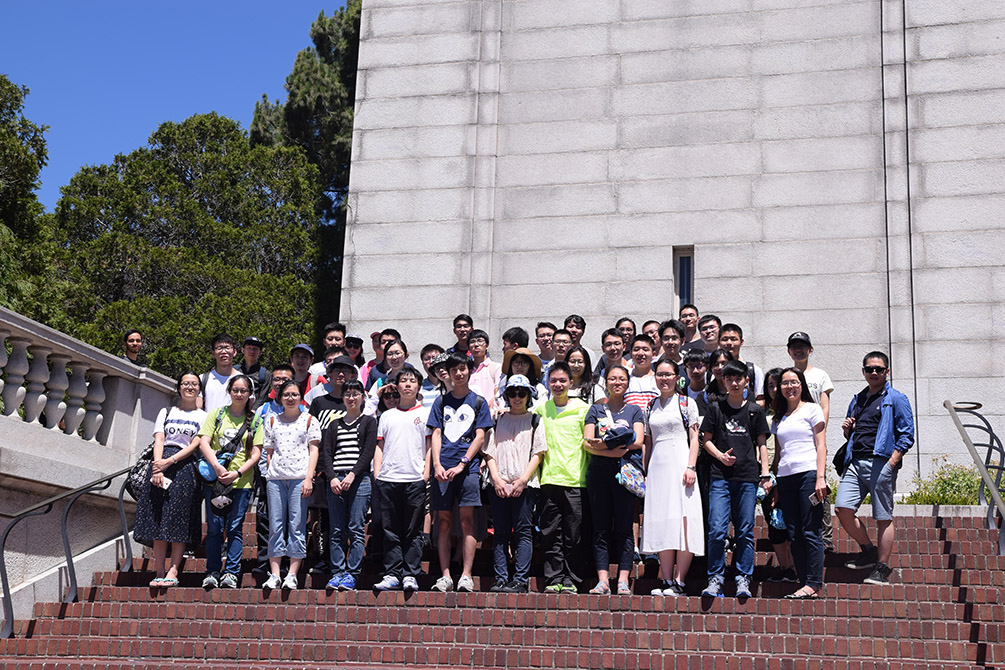 Li Yike, School of Information Science and Technology